The Best Advice I Have Ever Been Given Is:
This Too Shall Pass...
After Jaslynn passed away, I never thought life would ever be the same again. I thought I would never smile, laugh, or be happy. At her funeral her teacher gave the a This Too Shall Pass token.
Jaslynn's teacher had lost her daughter months before Jaslynn passed away. Her daughter passed away in a tragic car accident. She was only 19 years old. At her funeral a family member gave her the token. And she passed it to me. She told me one day I will be ok, I will laugh again. At the time I did not believe her. I was sick and tired of people walking on egg shells with me, and saying "God needed an Angel" or "God only takes the best". I kinda wanted to tell everyone off that said that to me. But she was right. One day I was with some friends, and one of them did something silly, and I laughed so hard, I cried. And at that moment, I knew what she meant that This Too Shall Pass. I now live by those words, there is nothing so horrible that I can not get through. If I can survive the lost of my 5 year old daughter to cancer. I can survive anything. Even though I will never get over the lost of Jaslynn, I know that she is watching over me and is with me every day.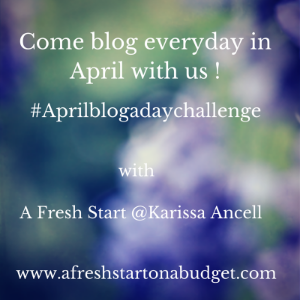 Thanks for stopping by today friends!